Our Director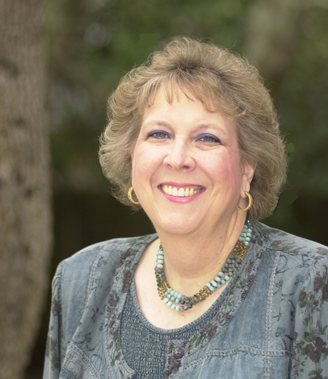 Karen Sims Langdon, Founder and Executive Director, received a BS from Emory University, majoring in Biology and Psychology. While attending the University of Arizona, she earned an M.Ed. in Counseling, specializing in parent education and therapy. Her work experience includes employment at several hospitals helping patients cope with chronic diseases and doing family therapy.
Karen completed four years more of graduate work in Clinical Psychology at the University of South Carolina. A clinical internship at Austin State Hospital and Brackenridge Hospital Emergency Room followed. In 1998, she studied assessment and counseling of gifted children and their families at Linda Silverman's Gifted Development Center in Denver. Karen cofounded Summer Wonders in 1999 with Tracy Vickery, and served as its Executive Director until 2016. Over the years, Summer Wonders won "Best Summer Camp" in The Austin Chronicle's "Best of Austin" Readers' Poll five times. In addition, Summer Wonders also was honored to be named "Best Educational Summer Camp" in the "Best of Austin" Readers' Poll of Austin Family Magazine (2015 & 2016).
In 2005, she cofounded ACE Academy with Donna Hulsey, Austin's only private independent school for gifted students, where she served as Director of Admissions for eleven years. During this time, she administered intellectual assessments to hundreds of gifted children. She has also conducted many seminars and served as a speaker at local and national conferences on the subject of gifted children and innovative education.
Karen's other past activities have included serving as a Math Pentathlon instructor, teacher of emotional intelligence and participating in Odyssey of the Mind. She was a founding member of the American Creativity Association and served as its first Education Chairman. For the last thirty years, she has been associated with an international medical association, providing crisis counseling, assisting with developing a suicide prevention program, serving as a board member, and speaking at their international conferences on coping with chronic illness.
Of everything she has done, however, Karen's first passion is working with gifted children. She has developed and run educational programs for this population for almost twenty years. Inquiring Minds is her latest endeavor incorporating the best practices for gifted and most innovative classes.
Our Teachers
Inquiring Minds teachers come from all over Austin. Some teach at public schools, some from private, and some specialize in an area or are professionals in a specific field. Many have advanced degrees. We seek staff who are excited about working with bright children, using hands-on approaches, and imparting learning by posing good questions that encourage student discovery. They enjoy acting as guiders in a child's learning, are flexible, encourage children to be active in their own learning and promote creativity. We have amazing teachers, many of who have worked for Karen's programs for many years.